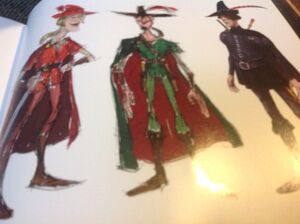 Jeremy Steig was the son of New Yorker cartoonist William Steig and Elizabeth (Mead) Steig, head of the fine arts department at Lesley College. Steig was a maternal nephew of Margaret Mead and Leo Rosten, and is also the cousin of Mary Catherine Bateson. Steig himself has worked as an artist and graphic designer.
At age 19 Steig was involved in a motorcycle accident which left him paralyzed on one side. For some years afterward, he played the flute with the help of a special mouthpiece.
After a start in mainstream jazz, with albums with Bill Evans and Denny Zeitlin, Steig became an early force in the jazz-rock fusion experiments of the late 1960s and early 70s, including the short lived band Jeremy and the Satyrs, featuring Warren Bernhardt, Eddie Gómez and Adrian Guillary. Steig's album Energy, later re-released with additional material under different titles, featured keyboard player Jan Hammer and bassist Eddie Gómez, and was recorded at Electric Lady Studios under the hand of sometime Jimi Hendrix engineer Eddie Kramer. Additionally, Steig played flute on the seminal Peter Walker record Rainy Day Raga, providing an atmospheric color essential to the records fusion of Eastern Indian and Americana Folk traditions.
Steig addressed the tonal color restrictions of the instrument by the use of "modern" acoustic techniques (voice multiphonics and overtones similar to Rahsaan Roland Kirk, key percussion) electronic effects, and by using the entire battery of flute-family instruments, from piccolo to bass flute (including the obscure Sousa-era alto piccolo), often over-dubbed and multi-tracked together.
His song "Howlin' For Judy", from his 1970 album Legwork, was sampled in the Beastie Boys' 1994 single "Sure Shot", providing the main instrumental part of the song.
Steig performs the role of "The Pied Piper," exclusively on flute, in the film Shrek Forever After, based on the character created by his father.
He lives in Japan with his wife Asako.
Discography
1963: Flute Fever (Columbia Records; with Denny Zeitlin)
1968: Jeremy & The Satyrs (Reprise/Warner Bros. Records)
1969: What's New (Verve Records; with Bill Evans Trio)
1969: Jazz Wave, Ltd. - On Tour [live] (Blue Note Records; various artists) 2LP
1969: This Is Jeremy Steig (Solid State Records)
1970: Legwork (Solid State)
1970: Wayfaring Stranger (Blue Note)
1970: Energy (Capitol Records; with Jan Hammer, Eddie Gómez, Gene Perla, Don Alias) note: re-released wholly or partially on CD as Fusion and Something Else, with different combinations of extra tracks.
1971: An Open Heart - Warriors Of The Rainbow (Akashic Records; with Fantazzi & Friends) note: a limited edition-private pressing release.
1971: Portrait (United Artists Records) 2LP compilation of albums: This Is Jeremy Steig, Legwork and Wayfaring Stranger.
1972: Fusion (Groove Merchant Records) 2LP; reissue of Energy, with second album (=7 tracks) of previously unreleased material.
1973: Mama Kuku [live] (MPS/BASF Records; with Association P.C.)
1974: Flute Summit - Jamming At Donaueschingen Music Festival (Atlantic Records; with James Moody, Sahib Shihab, Chris Hinze)
1974: Monium (Columbia)
1975: Temple Of Birth (Columbia)
1976: Leaving (Trio Records [Japanese import]; later issued on Storyville Records; with Richard Beirach)
1976: Outlaws [live] (Inner City Records; later issued on Enja Records; with Eddie Gómez)
1977: Firefly (CTI Records)
1978: Lend Me Your Ears (CMP [Creative Music Productions] Records; with Eddie Gómez, Joe Chambers)
1979: Music For Flute & Double-Bass (CMP; with Eddie Gómez)
1980: Rain Forest (CMP; with Eddie Gómez)
1987: Something Else (Denon Records [Japanese import]) CD reissue of Energy, with extra tracks.
1992: Jigsaw (Triloka Records)
2002: What's New at F (Tokuma Records [Japanese import]; with Eddie Gómez Quartet)
2003: Jam (Steig-Gomez Records; with Eddie Gómez)
2004: Improvised (Moonbeams Records)
2005: Flute On The Edge (Steig Music Company)
2007: Pterodactyl (Steig Music Company)
2008: Howlin' For Judy (Blue Note; "Rare Grooves" series) CD compilation of albums: Legwork and Wayfaring Stranger, as sideman with Walter Bishop, Jr. Trio
Illumination (Denon Records [Japanese import], 1977) with Tommy Bolin

From The Archives - Vol. 1 (Rhino Records, 1996) a collection of "grade-A" previously unreleased "rock-jazz-fusion" material.
From The Archives - Volume 2 (Zebra Records, 1998) another collection of previously unreleased material; even better than the first volume
With Hank Crawford, Hank Crawford's Back (Kudu/CTI Records, 1976)
Tico Rico (Kudu/CTI, 1977)
With Art Farmer
Crawl Space (CTI, 1977)
With Urbie Green
The Fox (CTI, 1976)
With Idris Muhammad
Turn This Mutha Out (Kudu/CTI, 1977)
Boogie To The Top (Kudu/CTI, 1978)
With Lalo Schifrin
Towering Toccata (CTI, 1976)
With Johnny Winter
Still Alive and Well (Columbia, 1973)
Saints & Sinners (Columbia, 1974) note: Jeremy plays on "Dirty", a previously unreleased instrumental track recorded for but left-off the original album release; it is included on the CD reissue.
With Paul Winter Sextet
Jazz Meets The Folk Song (Columbia, 1964)
Community content is available under
CC-BY-SA
unless otherwise noted.